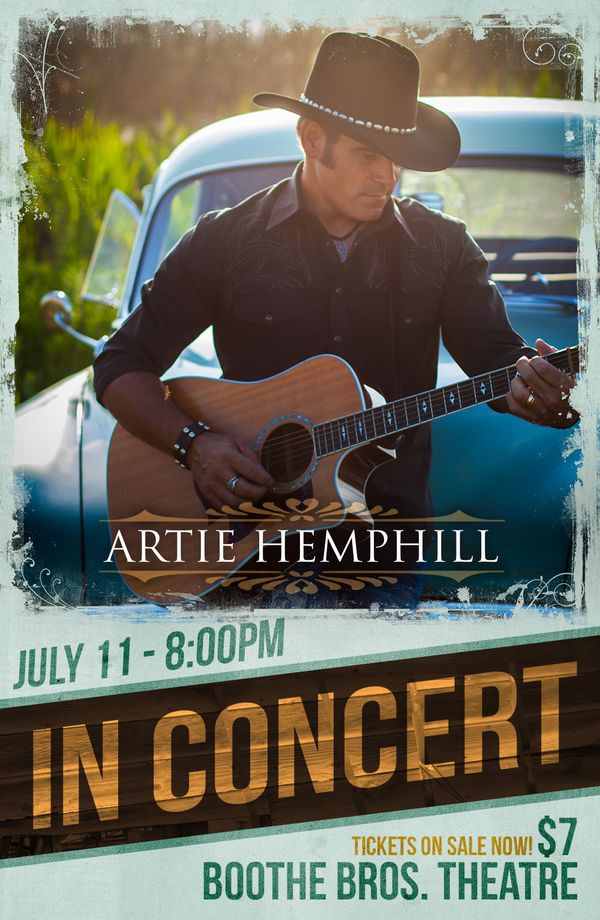 With the great news that our CD "Country Soul" is officially finished, we are now looking forward to our highly anticipated CD Release Concert!
Join us Friday night, July 11th at Boothe Brothers Theater (165 North Main Street – Spanish Fork, UT) as Artie Hemphill takes the stage to debut his new album tunes. Artie Hemphill and the Iron Horse Band have prepared a fantastic evening full of amazing music and great entertainment.
Seating is limited so you will want to purchase your tickets in advance at any of these three locations:
Boothe Brothers Music
135 North Main Street
Spanish Fork, UT
59 West 165 South
Orem, UT
For your convenience:
https://www.eventbrite.com/e/artie-hemphill-cd-release-concert-tickets-12116828761
We look forward to sharing our new music with you!